Company Profile
MakeLeaps is the Cloud Business Invoicing Platform for Japan
Business Name:
MakeLeaps Corporation
Location
YK Nakameguro Building 2F
3-1-5, Nakameguro, Meguro-ku, Tokyo, Japan
Representative
Representative Director CEO Jay Winder
Founded
July 9, 2014
Bank
Mizuho Bank Nakameguro branch
Contact Us
Email:contact@makeleaps.com
URL
https://www.makeleaps.jp/
Shareholder
Ricoh Company, Ltd.: 100%
The MakeLeaps Team
Jay Winder
CEO
Our CEO originally came to Japan in 2001 to study martial arts. In 2003, Jay started his first business, Webnet IT, providing IT Staff and Services to foreign companies. In 2010, Jay co-founded MakeLeaps, an online quoting and invoicing system designed for businesses in Japan.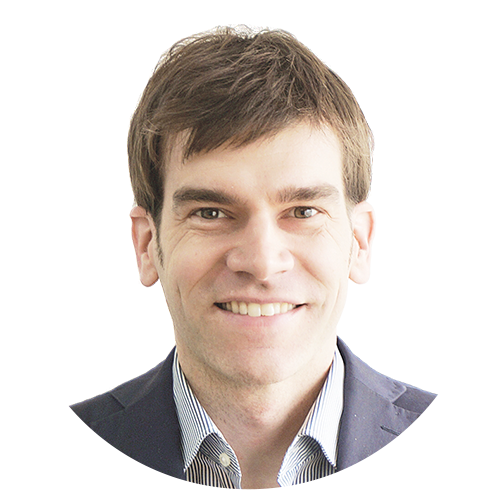 Paul Oswald
CTO
Paul has previously worked at companies of all sizes from light and nimble internet startups in the early 2000's up to process-focused global enterprises. Paul co-founded MakeLeaps in 2010 and has guided the growth of the MakeLeaps software platform and development team. He has been programming professionally for over 20 years and brings extensive software development and team management experience from his years as the lead architect building the digital supply chain at Sony Music.
Fuminori Gunji
COO
Born in Tokyo, he grew up in Germany and attended the University of Maastricht (Netherlands). He previously worked at Soft Bank, to build and expand the humanoid robotics business. He is in charge of operations management, sales & marketing strategies, and business partnerships. His hobbies include tennis, boxing, reading, going to onsens, and sipping craft beer.
Sales and Marketing
Joined in August 2015. She grew up in Cupertino and attended University of California. She started her career in states before coming to Japan. As sales representative, she is quick to understand customer needs and proposes the best solution suited for each companies. Her hobbies includes PC&console games, kickboxing, swimming, and socializing.
Design
Our graphic designer makes beautiful pictures and art for everything to do with MakeLeaps, from our UI to the background on our Twitter page, to our icons. She brings great quality design into everything we do at MakeLeaps and she is an indispensable member of the team
Front-end/UI Programmer
Our front-end UI and HTML/CSS programmer. His multi-year experience in making high quality interfaces make a big impact on the look and feel of the main site, and the application. If you look at any MakeLeaps webpage, and it looks great, Max had something to do with it.
Business Analyst
Joined in May 2012. He has a great insight and experience in technical issues which requires analyzing customer's obstacles in business and suggesting practical solutions. He has also involved in product management as an engineer. He is also passionate about playing in the orchestra and riding a bicycle.
Sales and Marketing
Joined in December 2017. He has previously worked at a large Japanese e-commerce company as well as a Japanese venture company. His experience as sales representative allows him to understand and solve the issues customers face and find optimal solutions that fit their needs. His hobbies include cooking, video games, reading books, and jogging.
Back-end Developer
He came to Japan to work with us from Venezuela. Daniel is a talented back-end programmer and specialises in listening to customers, and turning over complex features that solve difficult problems in simple and easy ways. Daniel speaks Spanish, German, English, and is studying Japanese every day.
Back-end Developer
He is from Texas who joined in July 2013. He is a front and also back-end developer who has an amazing skill in Javascript. He graduated from university in France after he studied at Tokyo University.
Back-end Developer
Joined in January 2014 from California. He is great at system integration and has worked as a freelancer in San Francisco. He has lots of interest other than programming such as hiking, dancing, and video games
Back-end Developer
Joined in May 2016 to work remotely from England, before coming to Tokyo in August 2017. He grew up in the United Kingdom and attended Oxford Brookes University where he studied Computer Science and Japanese. In his free time Jamal enjoys calisthenics, cooking and learning Japanese.