Company Profile
MakeLeaps is the Cloud Business Invoicing Platform for Japan
Business Name:
MakeLeaps Corporation
Location
YK Nakameguro Building 2F
3-1-5, Nakameguro, Meguro-ku, Tokyo, Japan
Representative
Representative Director CEO Jay Winder
Founded
July 9, 2014
Bank
Mizuho Bank Nakameguro branch
Contact Us
Tel: 03-4550-1548
Email:contact@makeleaps.com
URL
https://www.makeleaps.jp/
The MakeLeaps Team
Jay Winder
CEO
Our CEO originally came to Japan in 2001 to study martial arts. In 2003, Jay started his first business, Webnet IT, providing IT Staff and Services to foreign companies. In 2010, Jay co-founded MakeLeaps, an online quoting and invoicing system designed for businesses in Japan.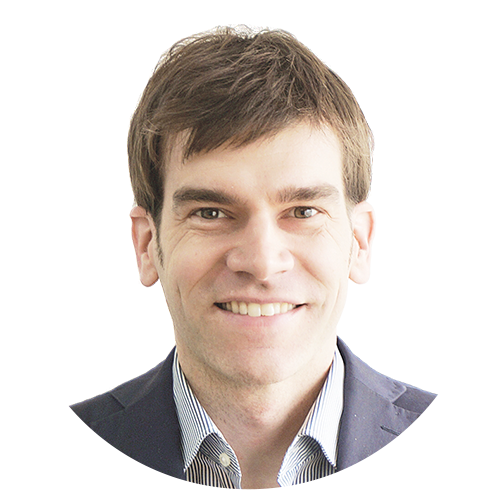 Paul Oswald
CTO
Paul has previously worked at companies of all sizes from light and nimble internet startups in the early 2000's up to process-focused global enterprises. Paul co-founded MakeLeaps in 2010 and has guided the growth of the MakeLeaps software platform and development team. He has been programming professionally for over 20 years and brings extensive software development and team management experience from his years as the lead architect building the digital supply chain at Sony Music.
VP of Business Development
Joined in August 2017. Born in Tokyo, he grew up in Germany and attended University of Maastricht (Netherlands). He previously worked at Softbank, to build and expand the business of "Pepper" the humanoid communication robot. As VP of business development, he is primarily in charge of planning and developing strategic partnerships in product, sales, and marketing. His hobbies include tennis, boxing, reading, going to onsens, and sipping craft beer.
Sales and Marketing
Joined in August 2015. She grew up in Cupertino and attended University of California. She started her career in states before coming to Japan. As sales representative, she is quick to understand customer needs and proposes the best solution suited for each companies. Her hobbies includes PC&console games, kickboxing, swimming, and socializing.
Design
Our graphic designer makes beautiful pictures and art for everything to do with MakeLeaps, from our UI to the background on our Twitter page, to our icons. She brings great quality design into everything we do at MakeLeaps and she is an indispensable member of the team
Front-end/UI Programmer
Our front-end UI and HTML/CSS programmer. His multi-year experience in making high quality interfaces make a big impact on the look and feel of the main site, and the application. If you look at any MakeLeaps webpage, and it looks great, Max had something to do with it.
Business Analyst
Joined in May 2012. He has a great insight and experience in technical issues which requires analyzing customer's obstacles in business and suggesting practical solutions. He has also involved in product management as an engineer. He is also passionate about playing in the orchestra and riding a bicycle.
Sales and Marketing
Joined in December 2017. He has previously worked at a large Japanese e-commerce company as well as a Japanese venture company. His experience as sales representative allows him to understand and solve the issues customers face and find optimal solutions that fit their needs. His hobbies include cooking, video games, reading books, and jogging.
Back-end Developer
He came to Japan to work with us from Venezuela. Daniel is a talented back-end programmer and specialises in listening to customers, and turning over complex features that solve difficult problems in simple and easy ways. Daniel speaks Spanish, German, English, and is studying Japanese every day.
Back-end Developer
He is from Texas who joined in July 2013. He is a front and also back-end developer who has an amazing skill in Javascript. He graduated from university in France after he studied at Tokyo University.
Back-end Developer
Joined in January 2014 from California. He is great at system integration and has worked as a freelancer in San Francisco. He has lots of interest other than programming such as hiking, dancing, and video games
Back-end Developer
Joined in May 2016 to work remotely from England, before coming to Tokyo in August 2017. He grew up in the United Kingdom and attended Oxford Brookes University where he studied Computer Science and Japanese. In his free time Jamal enjoys calisthenics, cooking and learning Japanese.
Advisors
Dr. Sachio Semmoto
Dr. Sachio Semmoto co-founded KDDI corp in 1984, together with Kazuo Inamori. He went on to found telecommunications businesses such as eAccess Ltd. and EMOBILE Ltd. He retired to be honorary chairman of eAccess March 2014. As of August 2015, Sachio is executive chairman of Renova Inc.
Tadashi Mizushima
Tadashi Mizushima served as general manager for The Sanwa Bank Ltd's (now MUFJ) overseas branch for many years. Since 2000s, he held key managerial positions at companies such as Unison Capital Inc. and Quantum Leaps Corp. He is now chief independent outside director at Renova Inc.
Jeff Char
Jeffrey Char is a serial entrepreneur with experience in social and technology ventures. CEO at J-Seed Ventures and Chief Mentor at Venture Generation, a Tokyo-based venture community. He is also Managing Director at SEAbridge, an investment and M&A advisory firm that specializes in the ASEAN region with a particular focus on technology. Originally from Hawaii, but a long-term resident of Tokyo, Japan.
Patrick McKenzie
CEO and co-founder at Starfighter. We make CTFs (games one plays by programming) to identify talented engineers. We then find them great jobs. Also Principal at Kalzumeus,where sells software (currently Bingo Card Creator and Appointment Reminder) on the SaaS model over the Internet to end-users, and also occasionally does consulting work for other SaaS companies on selling more software, typically via marketing-focused engineering improvements like A/B testing, conversion optimization, and lifecycle email campaigns.
Paul Kuo
Paul Kuo graduated Columbia Business School in 1986. After 8 years at Goldman Sachs, he served as CEO of Credit Suisse Japan from 1994 to 2012. As Chairman of International Bankers Association and Board Member of the Tokyo Stock Exchange. He is now CEO of Edinburgh Enterprise.
Richard Dunne
Richard Dunne (richarddunne on HN) – CEO of www.bdellium.com, which designs customized performance evaluation, competitive intelligence and decision-support tools for the financial services industry
Investors
Rakuten Ventures
Rakuten is one of the world's leading Internet companies and Rakuten Ventures is its venture capital arm. Focused on empowering the start-up ecosystem to positively affect Internet services globally.
500 Startups
500 Startups is a Silicon Valley venture capital seed fund & accelerator founded by PayPal & Google alumnis. They have invested in hundreds of internet startups all over the world.
Darius Cheung
Darius Cheung is co-founder of BillPin and CEO/co-founder of McAfee-acquired tenCube. Focus on product design, marketing strategy, marketing, sales, team building, fund raising. Prior to startup, engineering by training, high tech marketing by career.
David Dacus
David is an EIR with Strive Capital who built HitPlay from nothing to a highly profitable boutique software company. In addition to being an entrepreneur, David advises and invests in early stage Internet companies, serving as an EIR at Venture Generation in Japan.
Hiten Shah
Hiten Shah is an American entrepreneur and startup advisor. He is the cofounder and president of the analytics companies KISSmetrics and Crazy Egg.
Jay Ashton
Jay Ashton is the co-founder and CEO of Revinate, the leading social media solution for the hospitality industry. He has also developed Epinions.com (now Shopping.com, owned by eBay) to one of Japan's first major e-commerce portals at Digital Garage.
Naval Ravikant
Naval Ravikant is the CEO and a co-founder of AngelList. He is an active Angel investor, and have invested in dozens of companies, including Twitter, Uber, Yammer, Stack Overflow and Wanelo.
Richard Chen
Richard Chen is an active and accredited seed-state invesstor focusing on early stage technology companies. Previously worked at Google Inc. as a senior business product manager in charge of Japanese market.
Tom Fallows
Thomas Fallows is a Google e-commerce product manager, and he works on Google Shopping Express, the same-day delivery service that is the search giant's would-be competitor to Amazon.
Tim Romero
Tim Romero is a Tokyo-based entrepreneur, podcaster and author who has started four companies and led Japan market entry for others since coming to Japan more than 20 years ago. Tim hosts the Disrupting Japan podcast and is deeply involved in Japan's startup community as an investor, founder and mentor.